A great range of sauces for the perfect wings from Canada. Try something different for your next BBQ.
---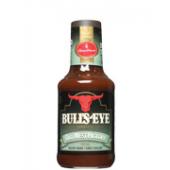 Bull's-Eye BBQ Sauce Old West Hickory 425mL
$15.90 Sold Out
Bull'S-Eye BBQ Sauces bring a BIG BOLD TASTE to your BBQ with a smoldering combination of flavourful ingredients. Add full-bodied hickory smoke taste to your favourite grilled beef, ribs, burgers, chicken, and pork recipes.  
The Keg Chicken & Rib Seasoning 180g
$13.95 Sold Out
  The great taste of The Keg at your home, brilliant on chicken or ribs of course but I've used it on lamb chops - grilled - and it works pretty well there too. Nice stuff.