Granulated maple sugar and organic maple chunks replace cane sugar for a healthier and delicious sweetener with the great taste of maple in your cooking.
---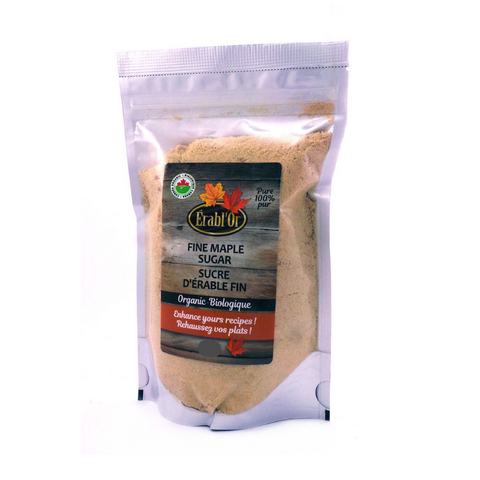 From $9.50 Sold Out
Pure maple syrup granulated into maple sugar. Perfect as a substitute for sugar in your kitchen's cooking. Sprinkled on yoghurt or fruit salad, or on the top of a pie, delicious. The recipe options are endless and your dinner guests will be coming back for...
Maple Sugar Granulated - Organic 12kg
$449.95
100% Pure maple syrup crystalised into sugar.